The ultimate luxury meal, Beef Wellington is a stunning dish and it's not that hard to make. When making it at home, you want equally stunning side dishes, and with more than 36 below to choose from, these are some of the best sides to serve with Beef Wellington. The only question is, which do you pick?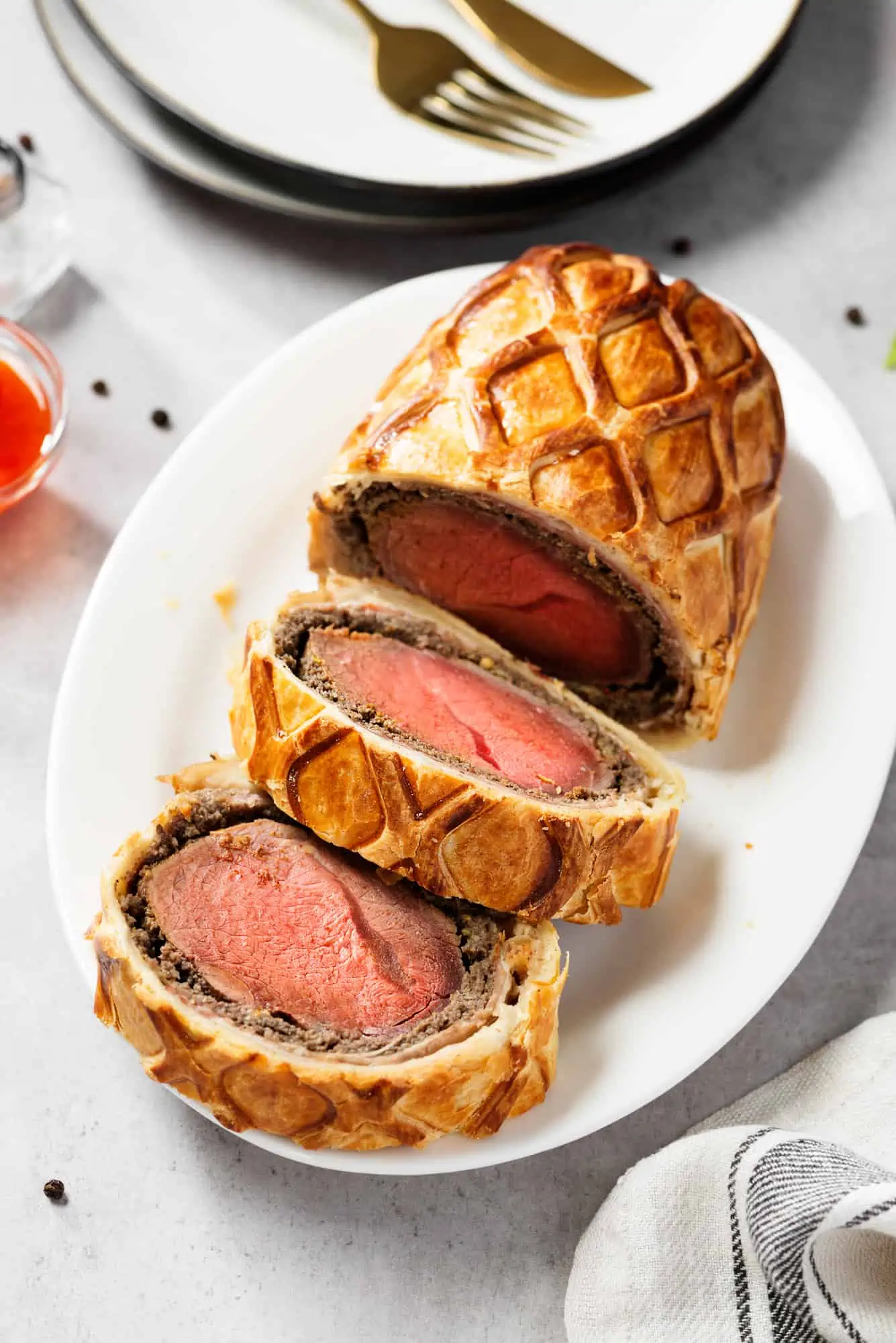 Making a special meal? Beef Wellington is the perfect meal to share with someone special. It can be scaled for 2 diners, for an intimate meal, or made larger to feed the whole family. To go with your show-stopping entree, you need equally impressive side dishes.
What is Beef Wellington?
Beef Wellington is beef tenderloin that's baked in puff pastry. Between the beef and the pastry is a layer of duxcelle, which are finely chopped mushrooms that are cooked down in cream and herbs. A layer of prosciutto keeps the moist mushrooms away from the pastry so that the pastry can cook light, fresh, and delicious.
When To Serve Beef Wellington
Beef Wellington is a labor-intensive dish (which can be prepared ahead of time) and involves some pretty pricy ingredients, like beef tenderloin. So it's a dish best reserved for special occasions. I love serving Beef Wellington for Valentine's Day at home, to celebrate anniversaries, and other milestones.
The Best Side Dishes for Beef Wellington
To make this a whole and well-rounded meal, you want to serve a vegetable side dish and a starchy side dish with your Wellington. Whether or not to add an appetizer is up to you and how much work you want to do. And of course, save room for dessert!

Ready to see the show-stopping side dishes that'll transform your meal into a restaurant-quality feast? Scroll down to see all kinds of delicious options! The only question is, which will you pick?

By