Pull out all the stops this year and treat Mom to a stunning Mother's Day Brunch Platter! Loaded with all sorts of goodies, these grazing boards are the perfect way to treat the family to a deliciously different meal.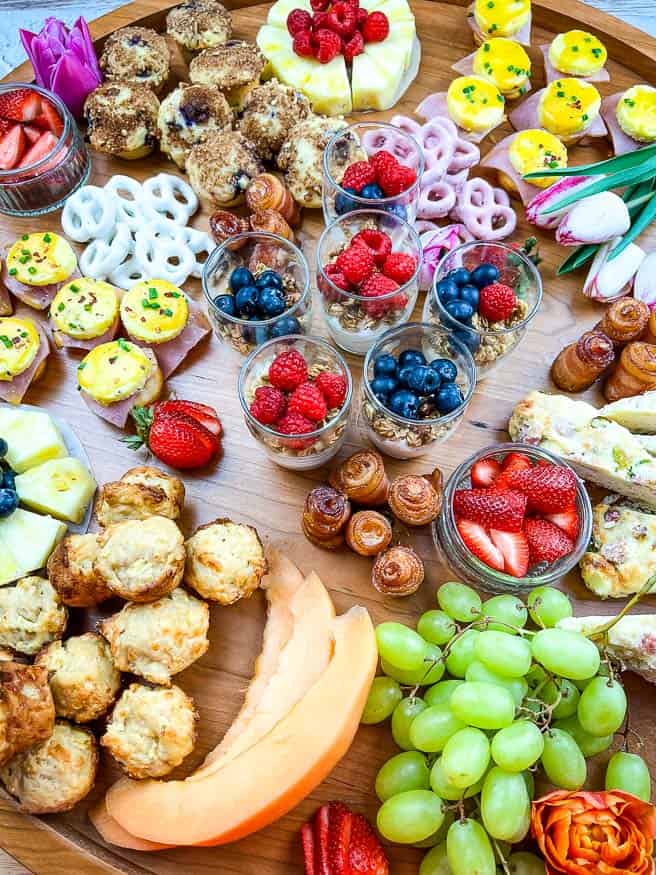 As Mother's Day approaches, we all seek unique and heartfelt ways to express our love and gratitude to our mothers in an effort to give back just a wee bit. This year, we're embracing a culinary trend that's as beautiful as it is delectable – the Mother's Day Brunch Platter!
A brunch platter, or grazing board, is a carefully curated arrangement of mouthwatering bites and treats designed to be shared and enjoyed together. These boards are a feast for both the eyes and the taste buds, with colorful, artistically presented morsels that come together to create a stunning edible masterpiece. In this blog post, we'll explore how to create the perfect Mother's Day Brunch Platter, making it the centerpiece of your celebration and honoring the special women in your life with a truly memorable dining experience. So, get ready to be inspired and let's dive into the delightful world of grazing boards crafted with love for the queens of our hearts!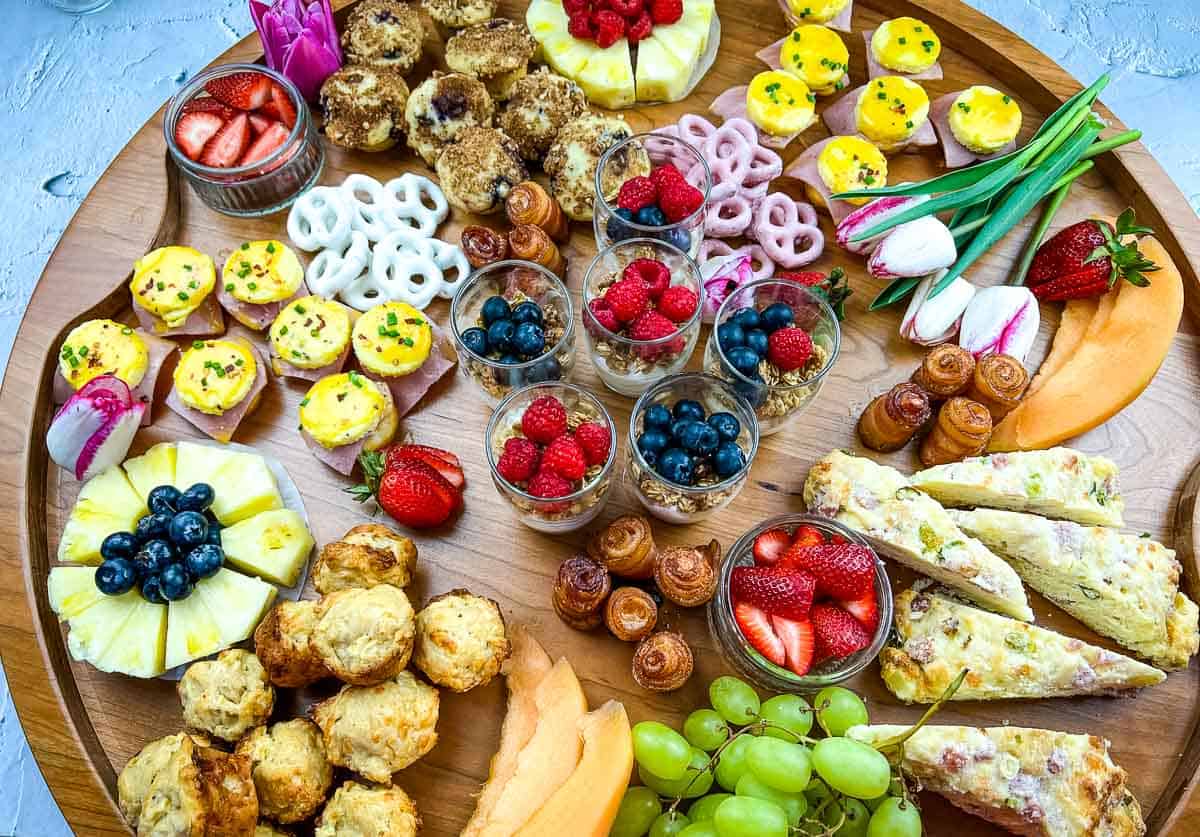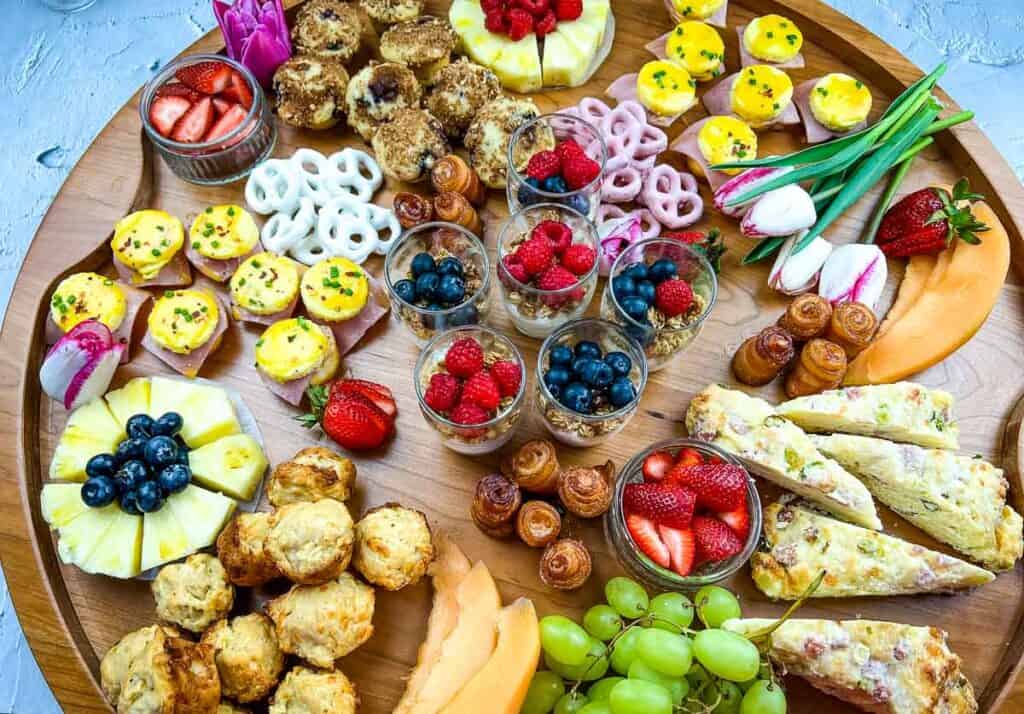 How To Make a Brunch Platter
Creating a brunch board is not only a fun and delicious way to enjoy a meal with loved ones, but it also allows you to showcase your creativity and flair for presentation! Here's a step-by-step guide on how to build the perfect brunch board, ensuring a friendly and upbeat atmosphere for your gathering:
Choose your board: Start by selecting a large, flat surface like a wooden cutting board, marble slab, or decorative tray. Make sure it's big enough to hold all the goodies you want to include. I love these hand-crafted boards. They're big, sturdy, food-safe, and have a lip on them to keep food from sliding off.
Pick a theme: Having a color scheme or theme in mind can help guide your food choices and make your board visually appealing. For example, a springtime brunch board could feature pastel hues, while a tropical-themed board might focus on vibrant, fruity colors.
Select your star items: Choose 3-4 main components that will be the stars of your brunch board. Some popular options include:

Freshly baked pastries, such as croissants or scones
Breakfast meats, like candied bacon or sausage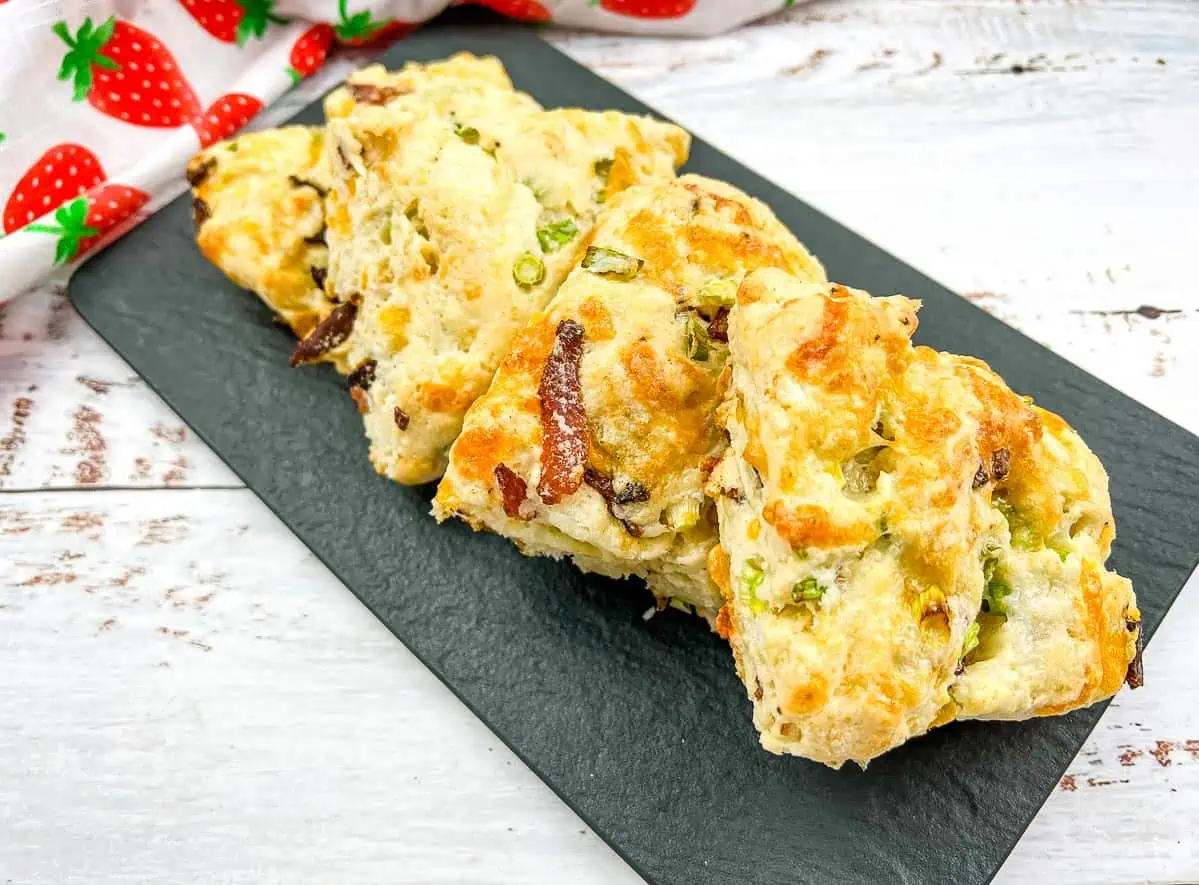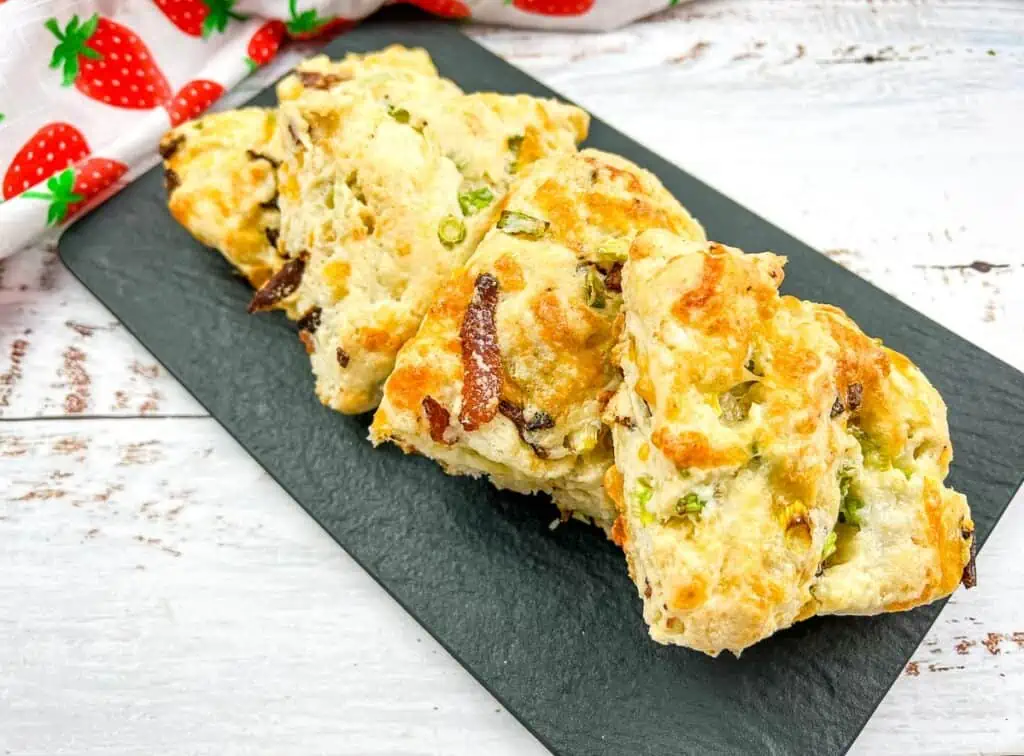 Add some fruits and veggies: Brighten up your board with a variety of colorful fruits and vegetables. Some great options are:

Fresh berries, like strawberries, blueberries, and raspberries
Sliced avocado or guacamole
Grape or cherry tomatoes
Miniature bell peppers or cucumber slices

Incorporate dairy and protein: Round out your board with some dairy and protein options to ensure a balanced and satisfying meal. Consider including:

A variety of cheeses, such as brie, cheddar, or goat cheese
Greek yogurt with honey or granola
Yogurt parfaits with fresh berries
Boiled or deviled eggs
Smoked salmon or lox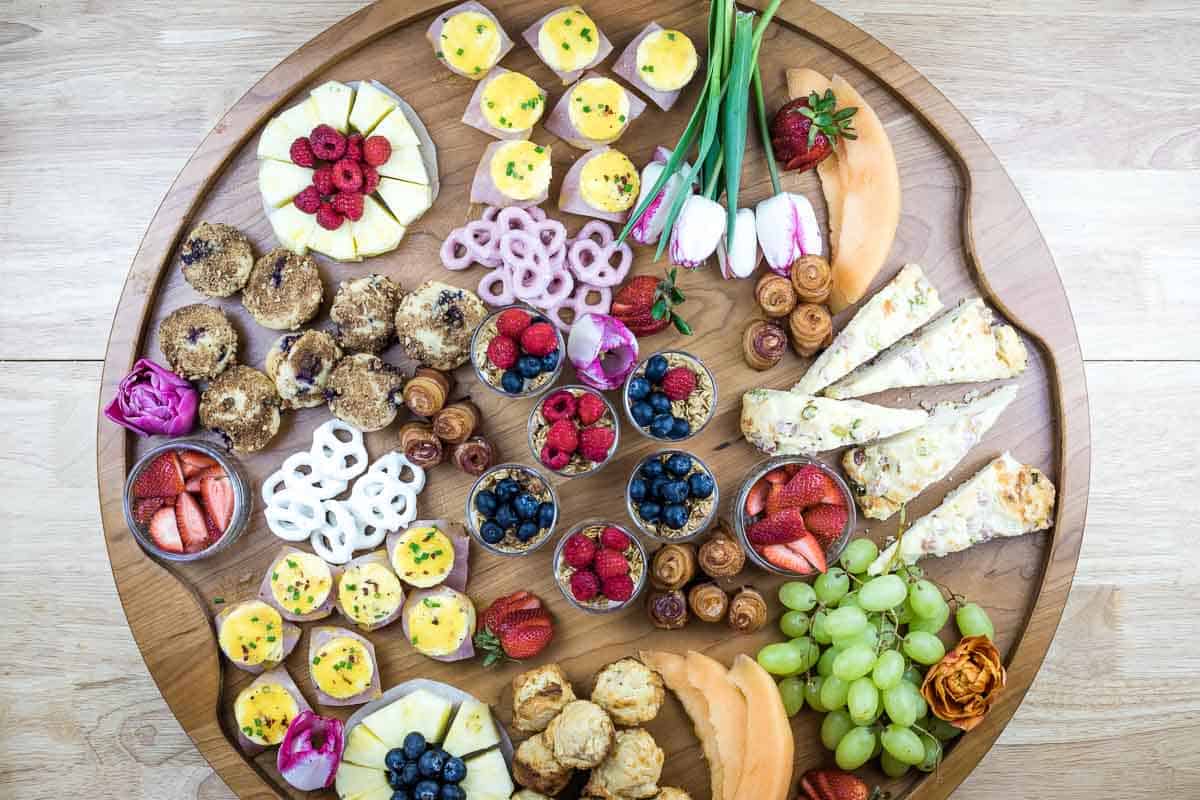 Don't forget the carbs: A brunch board isn't complete without some tasty carb options! Include:

Assorted bread, such as sourdough, baguette, or multigrain
Crackers or pita chips for dipping
Miniature waffles or pancakes

Garnish with flair: Finish off your board with some eye-catching garnishes that add visual interest and complement the flavors of your food. Some ideas are:

Fresh herbs, like basil or rosemary
Nuts and seeds, such as almonds, walnuts, or sunflower seeds
Edible flowers or fruit skewers for a pop of color
Chef Jenn's Tips
Don't overthink the board! Make it with love and load it with tasty eats, and Mom is sure to love it!
Pick things that you can make ahead of time (like Lemon Loaf or Apple Cheddar Muffins) and freeze them to cut down on work.
Add some store-bought goodies to fill in the spaces.
Have a good mix of sweet and savory bites.
Have fun building it! Get the kids involved, assign everyone to bring something, or do it all yourself and enjoy the feast!
Recommended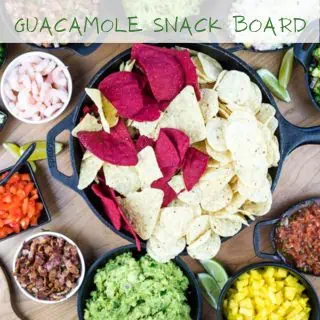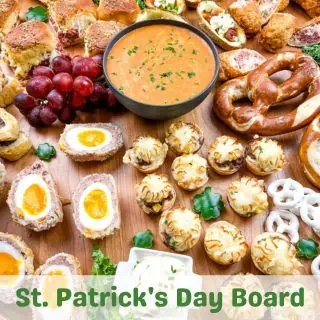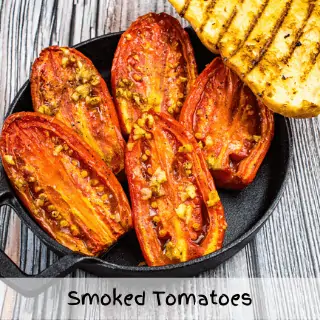 What's a brunch platter?

Like charcuterie boards and grazing boards, brunch platters are large portable boards where you can load all sorts of brunch eats and treats. They're usually finger-foods, or easy to eat foods, that don't require a fork or knife.

What goes on a brunch platter?

Add all your favorite easy-to-eat brunch dishes. From mini muffins and scones to savory bites like deviled eggs and bacon roses, there's so much you can do!

How many people does a brunch board serve?

That depends on how many things you add to it. For a light meal, count on 8-10 bite-sized eats. For a heartier meal, count on 12-14 pieces per person.

By